D2 Western Mass Champs Boys Track
MMRHS Jazz Ensemble at Infinity Music Hall
VIrtual Enterprise Class in NYC
MMRHS Band at the Statehouse
The mission of Monument Mountain Regional High School is to create opportunities that foster intellectual and personal growth and Challenge all to become courageous learners, engaged citizens, and individuals of integrity.
News:
The Berkshire Crafts Fair will take place on August 12th, 13th and 14th.   Students:  join us!  Come volunteer at the Crafts Fair and help us run the event.  You can work in the office, assist artists, staff the gate, you name it.  A great time to be part of a long Monument tradition that raises funds for student, teacher and school projects.  Contact Mrs. Young at marianne.young@bhrsd.org or Ms. Clark at tracy.clark@bhrsd.org to sign up for a shift, or two or more. We can use your help between 9:00 and 4:00 on Thursday August 11th to set up. And students help us run the Fair on Friday, Saturday and Sunday, August 12, 13 and 14, 10:00 – 5:00. Teachers:  join us!  We can use your help, and your volunteer efforts help us raise money to fund great opportunities for our students and you.  See the hours... read more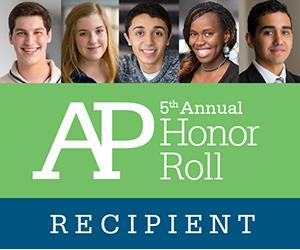 Monument Mountain Regional High School is committed to expanding access to rigorous course work including AP courses, improving student performance, and supporting student success. We've been recognized for our work as part of the College Board's 5th Annual AP® District Honor Roll. Monument Mountain Regional High School is one of 547 school districts to earn a spot on @CollegeBoard's 5th Annual AP District Honor Roll.