D2 Western Mass Champs Boys Track
MMRHS Jazz Ensemble at Infinity Music Hall
VIrtual Enterprise Class in NYC
MMRHS Band at the Statehouse
The mission of Monument Mountain Regional High School is to create opportunities that foster intellectual and personal growth and Challenge all to become courageous learners, engaged citizens, and individuals of integrity.
News:
Nick Fredsall of Nick Fredsall Electric is also the founder and operator of Spotted Turtle Treasure Hunting.  He's been metal detecting around the school's front and back fields and has collected $187.00 in loose change:  317 pennies, 122 nickels, 264 dimes, and 609 quarters.  Nick has given this recovered money to the MMRHS Athletic Department. Thanks very much, Mr. Fredsall!  And thanks to all whose change was dropped on the... read more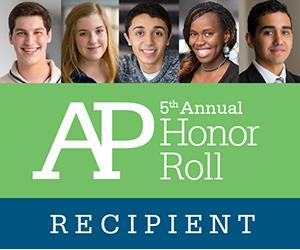 Monument Mountain Regional High School is committed to expanding access to rigorous course work including AP courses, improving student performance, and supporting student success. We've been recognized for our work as part of the College Board's 5th Annual AP® District Honor Roll. Monument Mountain Regional High School is one of 547 school districts to earn a spot on @CollegeBoard's 5th Annual AP District Honor Roll.