VIrtual Enterprise Class in NYC
MMRHS Band at the Statehouse
The mission of Monument Mountain Regional High School is to create opportunities that foster intellectual and personal growth and Challenge all to become courageous learners, engaged citizens, and individuals of integrity.
News:
The town of Great Barrington, birthplace of W.E.B. Du Bois, begins the Du Bois 150th Festival during the Martin Luther King holiday week of January 15. The celebration of the 150th anniversary of Du Bois's birth will culminate on his birthday, February 23, at the historic Mahaiwe Performing Arts Center in downtown Great Barrington with distinguished guests Dr. Reiland Rabaka, Ossie Davis, Dr. Whitney Battle-Baptiste and other celebrants. One particular note of interest is that the Great Barrington Historical Society in conjunction with the Berkshire Hills Regional School District, will display student work during the month of February at their town museum located at the Wheeler Farmstead on South Main Street. Another point of interest might be the Opening Reception, Festival Exhibit and Gallery Walk, Unveiling of Du Bois mural with Railroad Street Youth Project, Young Writers for Justice on January 18 at the Triplex Cinema. Both the mural and writings include contributions from area youth. Many wonderful events will take place between January 15 and February 23, and a full calendar of events can be found at Du Bois... read more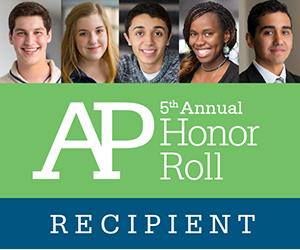 Monument Mountain Regional High School is committed to expanding access to rigorous course work including AP courses, improving student performance, and supporting student success. We've been recognized for our work as part of the College Board's 5th Annual AP® District Honor Roll. Monument Mountain Regional High School is one of 547 school districts to earn a spot on @CollegeBoard's 5th Annual AP District Honor Roll.