Healthcare Class Visit to Fairview
The mission of Monument Mountain Regional High School is to create opportunities that foster intellectual and personal growth and Challenge all to become courageous learners, engaged citizens, and individuals of integrity.
MMRHS Newsletter
Click on the link below
TUESDAY, OCTOBER 11, 2022 FROM 6:30-8:30 Conferences will be IN PERSON. No appointments are necessary. Parents will circulate and wait in line to see the teachers for 2-3 minute conversations. For longer conversations, please reach out directly to staff to schedule an...
read more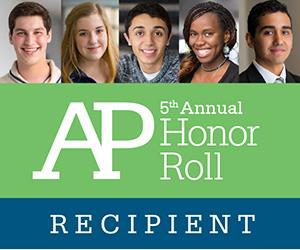 Monument Mountain Regional High School is committed to expanding access to rigorous course work including AP courses, improving student performance, and supporting student success. We've been recognized for our work as part of the College Board's 5th Annual AP® District Honor Roll. Monument Mountain Regional High School is one of 547 school districts to earn a spot on @CollegeBoard's 5th Annual AP District Honor Roll.